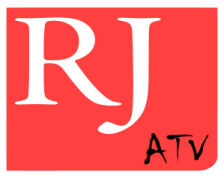 Welcome to Richard Jones ATV
Based in Kington, Herefordshire Richard Jones ATV are main dealers for Kawasaki, Quadzilla and Can-Am, covering Mid Wales and Herefordshire.

Below is information regarding each dealerships range. We also supply second hand bikes, approved dealership parts and carry out servicing and repairs on all ATVS.
Motorcycle & Engine Company is the sole division of Kawasaki Heavy Industries, Ltd. that provides products directly to general consumers.
The company manufactures a broad range of products, including motorcycles, ATVs (all-terrain vehicles), recreation utility vehicles, utility vehicles, watercraft and general-purpose gasoline engines; and supplies them to markets around the world. We are proud to be a main dealer, distributing across Mid Wales and Herefordshire.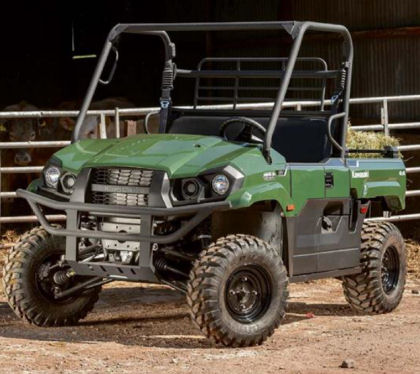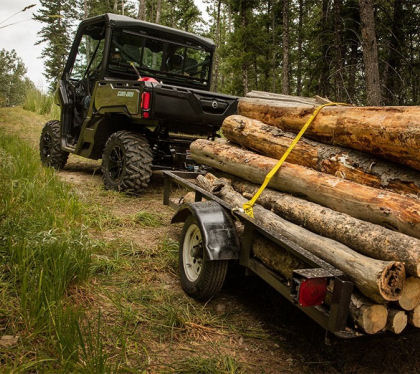 Can-Am ATVs and side-by-side vehicles are the embodiment of BRP's ability to redefine any market it takes on.
In 2010, Can-Am launched the Commander, the most versatile side-by-side in the industry, with a powerful 85-hp Rotax 1000 V-Twin engine, an industry exclusive dual-level cargo box and other unique features that make Can-Am the brand with no compromise.
With Can-Am ATVs, side-by-side vehicles and roadsters, BRP is carrying on a long tradition of conquests. More than 30 years ago, the world discovered the Can-Am brand through revolutionary motocross bikes. BRP has since withdrawn from that market, but the Can-Am legend and winning spirit live on - with passion and exhilaration.

QUADZILLA is the UK's largest importer of road legal and off road Quadricycles, ATVs and Buggies.
Quadzilla was born out of a passion for racing over 25 years ago. From small beginnings with just the R100 kid's quad, we now offer a range of over 20 sports quad bikes, 4x4 ATVs and UTVs. Quadzilla have grown organically with a strong network of dealers UK wide. We pride ourselves on our excellent customer service for not just our consumers but for our dealers too; providing a full back up on all Quadzilla products.
The Quadzilla Terrain range offer the agricultural market competitively priced workhorse farm ATVs, with a 2 year parts and labour warranty for added peace of mind. The Terrain 500 & 600 quads come with a tow hitch and winch as standard to assist with the day-to-day tasks on the farm and they are fully road legal as standard.